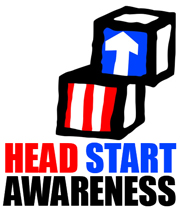 October is Head Start Awareness Month.
We invite you to join us in celebrating the accomplishments of our Head Start children and families as well as the hard work and dedication of our Head Start staff.
We will kick off our celebration on Friday, September 29 at 11 am when the Honorable Lt. Governor Ray Tenorio will proclaim October as Head Start Awareness Month at the Governor's Conference Room in Adelup. All Head Start children, families, community partners and staff are encouraged to attend.
Click below the calendar and flyer describing our planned events. Copies have been provided to Teaching Staff for distribution to all enrolled children and families. Should you have any questions or concerns, please contact the Head Start Central Office.
On behalf of the Guam Head Start Program, thank you for your continued support of our Head Start children and families.
Biba Head Start!